Marketing Campaign Management (POS)
Launch of new Journie Rewards Program
Parkland is a North American oil company that owns several brands and holds a license to use the Ultramar brand. With over 600 Ultramar gas stations, Parkland has to make sure that all of its Point-of-Sale Advertising (POSA) material is made and distributed in a timely manner. The challenge was to adapt and customize a vast amount of advertising material by creating display kits that fit each and every gas station. For the launch of its new Journie Rewards Program, Parkland asked Optimum Graphiques to make and distribute all the necessary material to achieve success with its POSA campaign.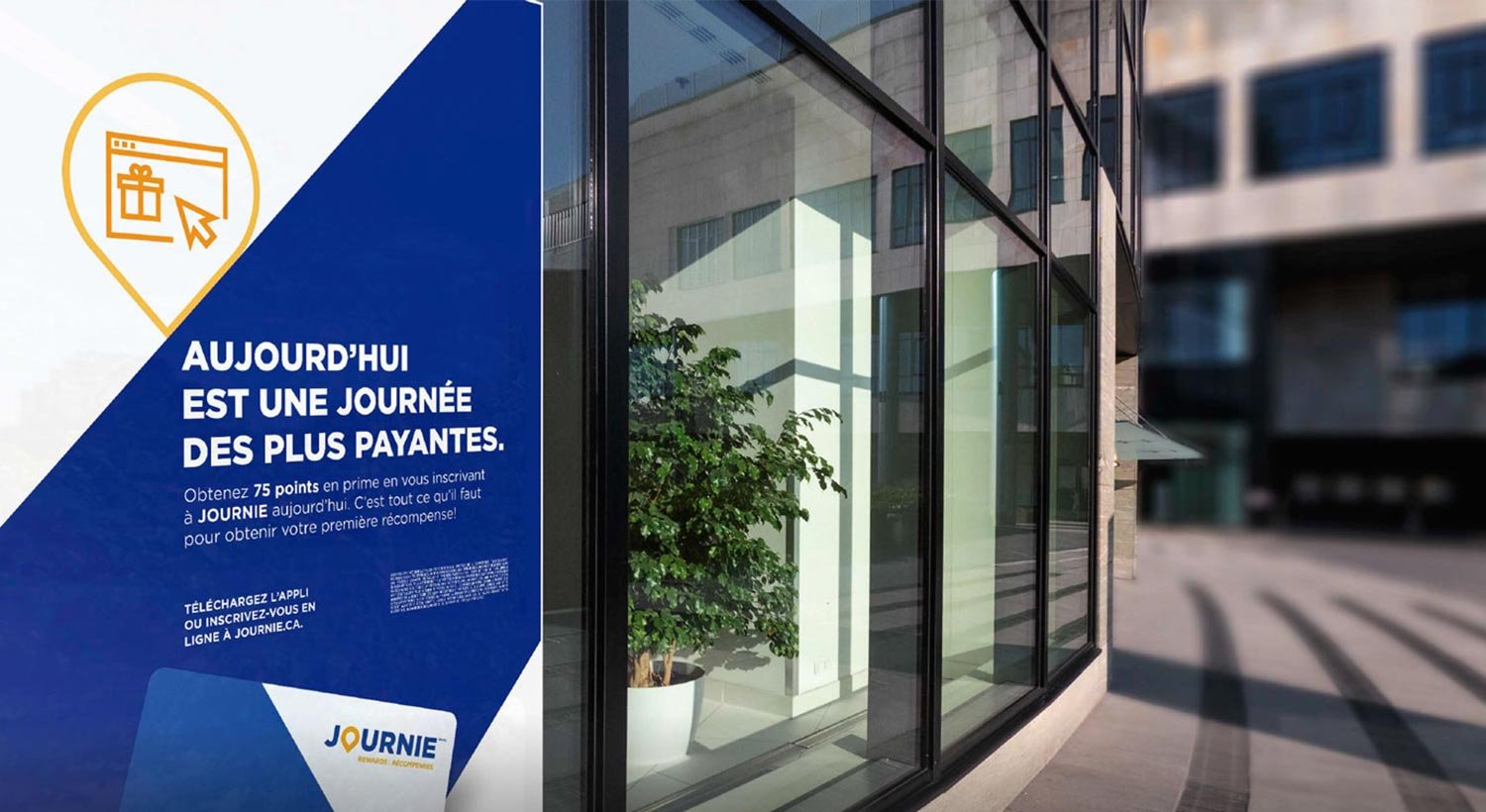 Their 
O
bjectives
Get advice and guidance regarding display options.

Get quality material well suited for both indoor and outdoor use.

Get display kits adapted to fit

each and every

gas station.

 Get all the advertising material for each gas station/store ahead of the program launch. Launch dates varied between provinces.

 
Our 

G

enius at work
At Optimum Graphiques, our team specializes in delivering complex, customized kits for our customers. To roll out the new Journie Rewards Program in every location, we had to make 20 different pieces, in different quantities, based on their infrastructure. We had to take into account each location's specifications, e.g., the number of gas pumps and windows, and the space available for outdoor signage, both curbside and on the building.
Optimum Graphiques also provided advice and guidance to its client regarding different options for custom display kits. Our team delivered vertical banners, stickers, window signs and much more to ensure the stores' displays reflected the new Rewards Program branding. The kits included t-shirts, badges, baseball caps and pins for all gas station employees, in every location. Optimum Graphiques's expertise made this turnkey project a real success.

"Fortunately, Optimum Graphiques's team has quite the experience in delivering complex, customized kits.  They manufactured and delivered material to over 600 gas stations in Quebec, Ontario and the Atlantic provinces within our targeted time frame. Thanks to Optimum Graphiques, our launch was successful and our Rewards Program is getting noticed!"