3D Display for effective warehouse management
Instant location with large format
Peragest is a business that provides technical services to its customers and specializes in operations management. Asked to improve warehouse product location for a transportation and storage company, Peragest developed an ingenious solution to address their customer's challenge. That solution required collaboration with a printer. That's how Peragest and Optimum Graphiques came together to develop the special display concept that the business had in mind.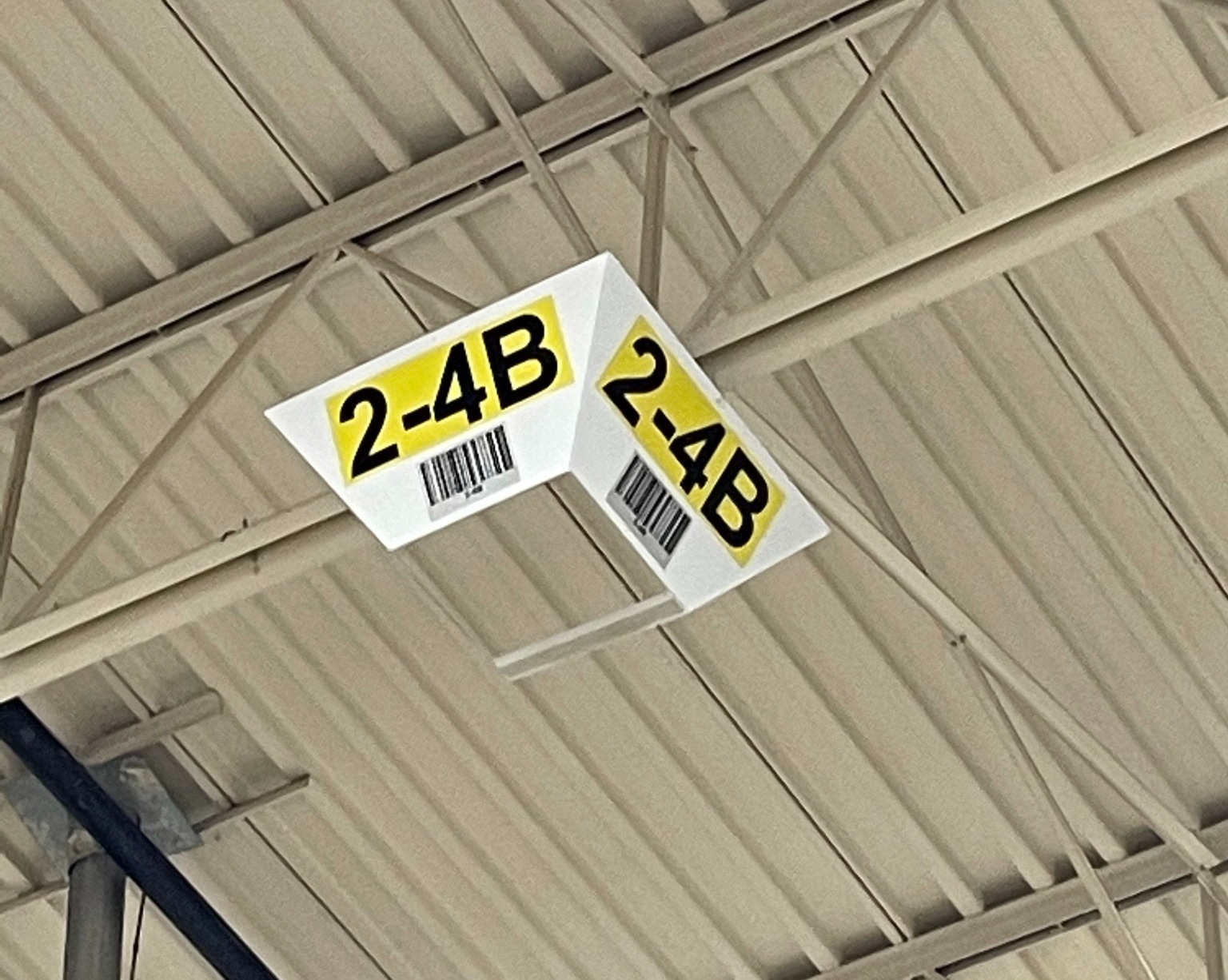 Their 
O
bjectives
Find a supplier that could meet their needs while staying on budget.

 

Implement the display idea for better warehouse management.

Get advice regarding materials and mounting options.
Our 

G

enius at work
To implement Peragest's initial idea, the OG team needed to fully understand their needs. From a drawing provided by the company, Optimum Graphiques was able to put forth some display design, materials and mounting options that could achieve the desired results for identifying storage areas.
Since the warehouse contains thousands of stacked pallets with hundreds of different products for 25 customers, Peragest and Optimum Graphiques had to make sure that whatever solution they came up with was visible at all times for all storage areas. Their idea was to create four-side displays hanging from the ceiling to identify location codes used in the system in all sections of the warehouse. That way, the structure could offer a 360-degree view and be seen from all sides, making it easy to locate warehouse areas and possible for employees to scan location codes.
To make the display affordable, long-lasting, and light, 4 mm Coroplast was determined to be the ideal solution. The product needed to be budget-friendly because the graphic element had to be produced in large quantity to accommodate the whole warehouse. For shipping, the structures were flat-packed to reduce volume of the packages and facilitate transportation.

"The OG team were very open to our ideas. They were proactive and came up with a brand-new concept. Optimum Graphiques took our general idea and turned it into a real-life solution, one that is efficient and in line with our clients' needs and budget."