Large Format Printing
RECRUITING DRIVE
Benny&Co.

Benny & Co. is a Quebec-based restaurant chain founded by the Benny family. The beginning of its journey can be traced back to the end of the 1940s. Today, the 3rd generation is leading the ever-growing business, which includes over 65 locations.
Labour shortage is a challenge for Benny & Co. restaurants. Looking for an original and practical way to fill their vacancies, the master roasters asked Optimum Graphiques to custom develop a solution that would meet their needs.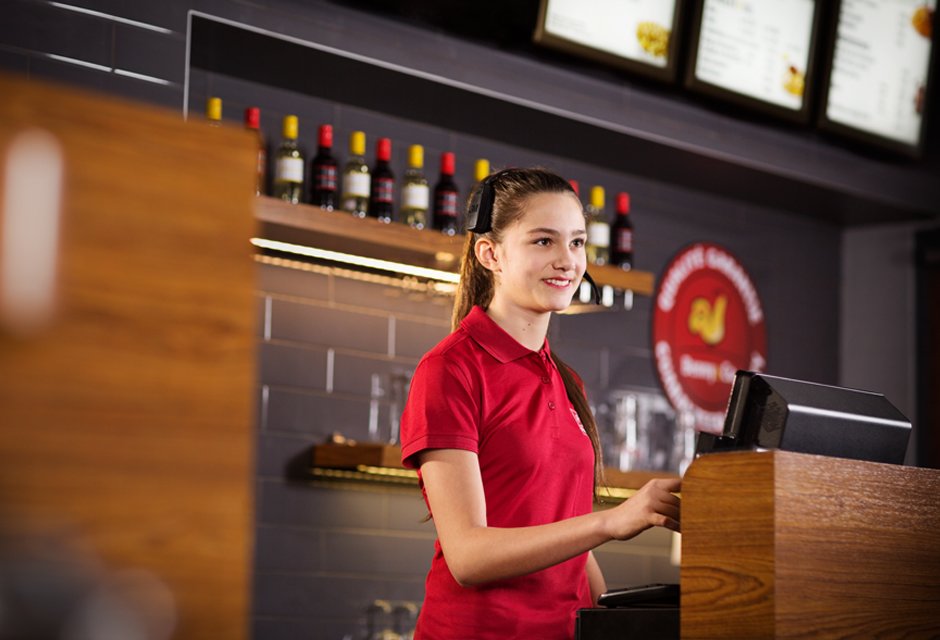 Their 
O
bjectives
R

ecruit staff for the

Benny & Co

. locations.

 

Promote the vacancies in an eye-catching way.

Reusable and sustainable display for both inside and outside use.

Consistent material across all locations.



Our 

G

enius at work
Our job was to create a large-format sign that would list all the vacancies in the Benny & Co. locations. Our solution provides a customizable way for restaurant managers to quickly display and update vacancies as well as positions filled.
Our large format display includes a moulding system that facilitates the insertion and removal of the positions to be filled. There is also a back pocket to store the unused positions so that display changes can be made easily without losing any pieces. This system ensures consistency across all locations and enables near-instant updates to accommodate the hirers' needs.
For optimum sturdiness, we chose Gatorboard, which is very stiff and durable. We also used a UV ink printing process for added protection against wear.
Windsigns and vertical banners were added outside the restaurants to complete the project and ensure maximum visibility for our client's recruiting drive.
"Optimum designed a custom sign that met our needs and even included storage for the unused vacancies. They also had solutions for outdoor signage. We've had a lot of compliments on the sign. It's really stunning! Our thanks to Optimum for being able to deliver custom display!"